Keeping our People Safe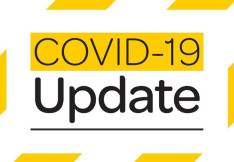 How are we working to keep you safer from COVID-19 at Aurora on George?
At Aurora on George, we want to give every guest, visitor and staff member peace of mind, by letting them know that their health and well-being is our number one priority. We continue to modify our response to the pandemic as it progresses and will update information as we can. We are pleased that we seem to have negotiated the worst and continue to ensure systems focus on service and health and safety.
We realise that the Covid-19 virus is still in our community and we continue to finetune our procedures to protect guests in every part of their stay and we encourage anyone who has symptoms of COVID-19; staff, visitors and guests to stay at home. For anyone who does find themselves unwell while here, we have excellent isolation facilities and we can look after guests in a contactless manner.
Our staff wear PPE approrpaite for the tasks at hand, our cleaning regimes use products designed to clean and disinfect in accordance with Ministry of Health Guidelines; plus we follow a systemized approach that ensures that both staff members, visitors and guests are protected.
Do let us know if you would prefer a more contactless approach to your stay. We can arrange for check in and check out to be contactless and payment made electronically.
Even though COVID-19 sometimes make us seem a little "distant" at times, please know that we really do care about our people! We hope to see you at Aurora on George soon.